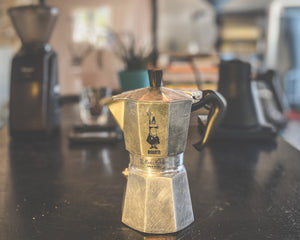 Moka Pot(2 cup) 20-22g coffee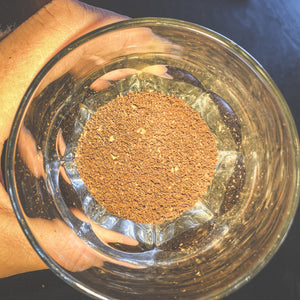 Step 1
Bring water to 200 degrees (30 seconds off boil)

Grind 20-22g medium ground coffee(Like granulated sugar)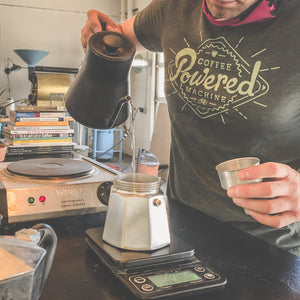 Step 2
Fill the bottom half of your Moka Pot with approx. 300g of water just off boil.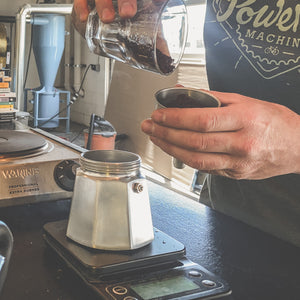 Step 3
Fill the basket with your ground coffee and give it a shake to settle the grounds evenly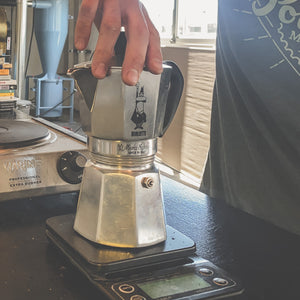 Step 4
Place the filter into the bottom chamber, and screw on the top tightly.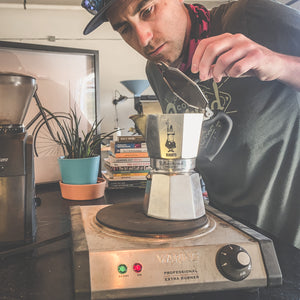 Step 5
Place the brewer on a burner over medium heat.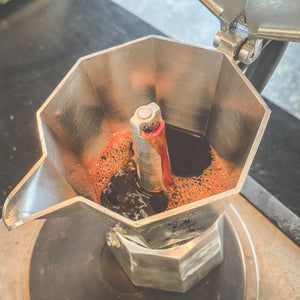 Step 6
Brew until you begin to hear hissing sounds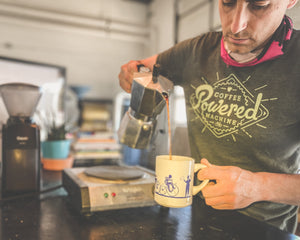 Step 7
Remove from heat, add to milk or water and enjoy!