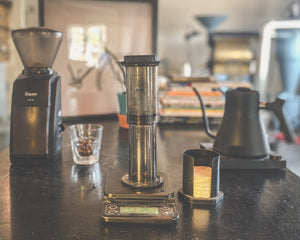 Aeropress(1cup) 18g coffee, 200g water, ratio 1:16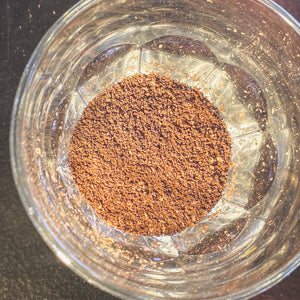 Step 1
Bring water to 200 degrees (30 seconds off boil)

Grind 18g medium-fine ground coffee(like fine sand)
Step 2
Insert filter into cap, pre-wet, and insert Aeropress (plunger on bottom).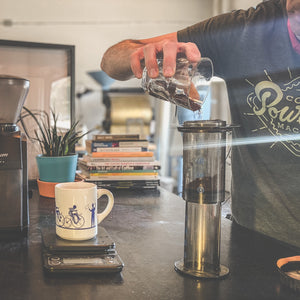 Step 3
Add your coffee.

Begin Timer.
Step 4
Pour 100g water.

Stir and let bloom for 30 seconds.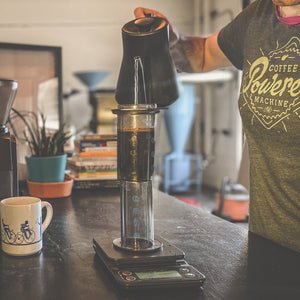 Step 5
Add 100g water in circular motions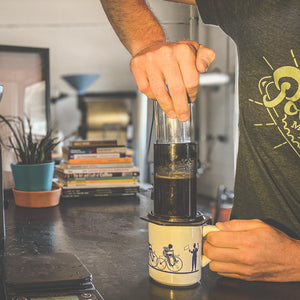 Step 6
Secure cap on top.

At 2:00 flip onto cup or carafe and press down slowly
Total brew time 2:30

Pro tip: stop pressing when you hear the hissing sound.