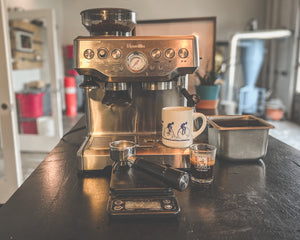 Espresso(double shot) 18.5g coffee, 37g water, ratio 1:2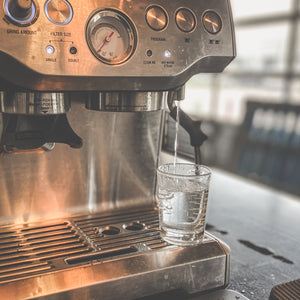 Step 1
Preheat your cup, espresso prefers to be nice and cozy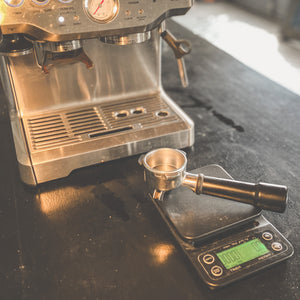 Step 2
Remove portafilter from group head and place on scale to tare.

Purge your group head of water.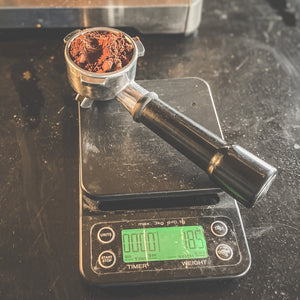 Step 3
Freshly grind (Like confectioners sugar) 18.5g of coffee into your portafilter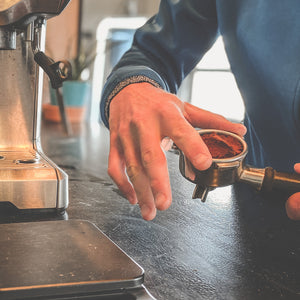 Step 4
Distribute the coffees with your finger around the outside working inward, until even or pilled in the center of the portafilter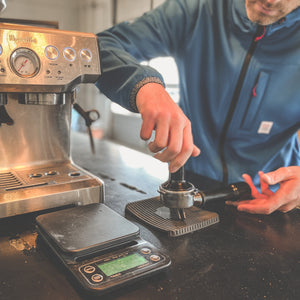 Step 5
Place your portafilter on a clean/dry surface and place your tamper level on top of the grounds. Press straight down with about 20lbs of pressure, spinning the tamper at the end to polish the ground for even extraction.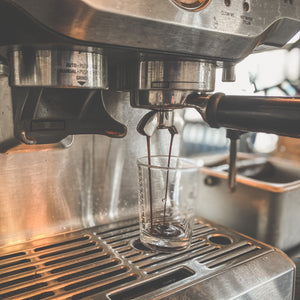 Step 6
Insert portafilter into group head and start your shot.
Begin with around 5 seconds pre-infusion, and 25 second shot time for a total length of 30 seconds.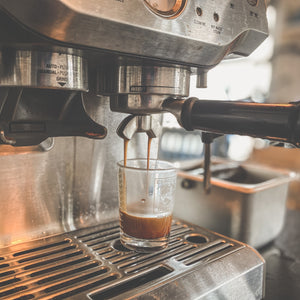 Step 7

Your shot should begin dark and towards the end, around 30 seconds, will begin blonding(turning yellow) and start to thicken. Stop the shot at this point.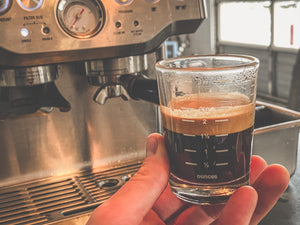 Step 8
You should be aiming for around 2.5oz of espresso including crema.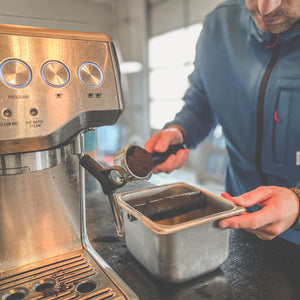 Step 9
Knock espresso puck and clean portafilter, grouphead and steam wand.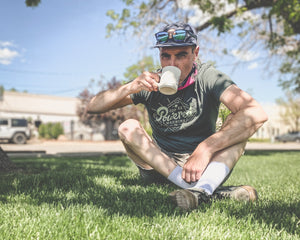 Step 10
Make your favorite drink and Enjoy!
Pro Tip: Espresso is difficult. Start with the know 18.5 g and overall shot volume of 37g and fine tune your grind to achieve desired results. Each coffee most likely needs some adjustment to start.

Pro Tip 2: Espresso properties diminish quickly. If making an americano, fill your cup with the hot water first and pull shot directly into your cup. This helps preserve the crema and will give your americano a nice creamy texture.