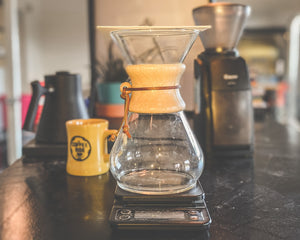 Chemex(2 cups) 40g coffee, 640g water, ratio 1:16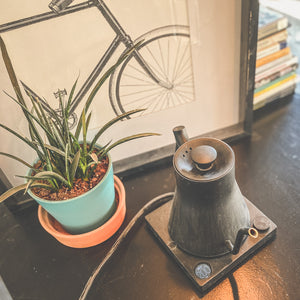 Step 1
Bring water to 200 degrees (30 seconds off boil)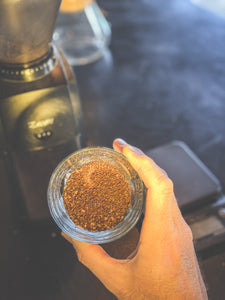 Step 2
Grind 40g medium ground coffee (like sea salt)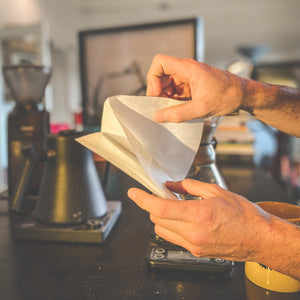 Step 3
Fold filter with 3 fold toward the spout.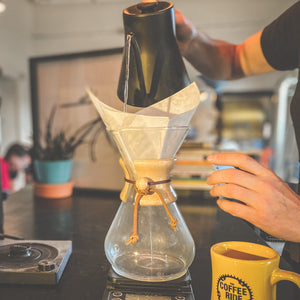 Step 4
Pre-wet filter and pre-heat Chemex.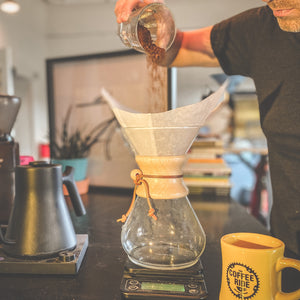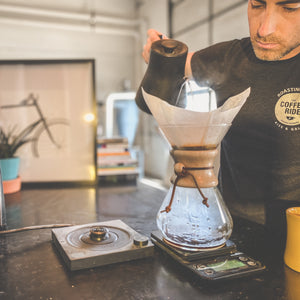 Step 6
Begin timer.

Slowly add 100g of hot water in circular motions.

Let bloom for 30 seconds.

Slowly pour remaining water in small circular motions.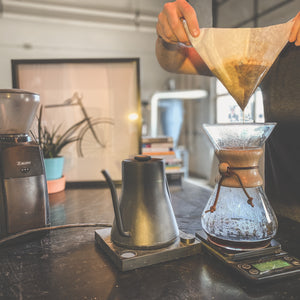 Step 7
Occasionally lift filter to increase flow rate to achieve desired brew time.

Target brew time 3:30-4:00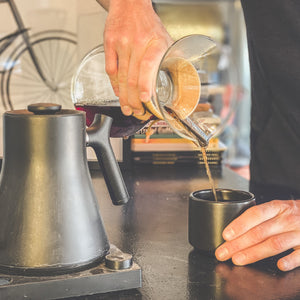 Step 8
Pour into your favorite cup and enjoy!
Pro Tip: Use the water used to rinse your Chemex filter to also preheat your cup.